Let us turn your passion into a new nonprofit – GUARANTEED!Free Consultations are available!
501(c)(3)4u has developed a unique and comprehensive approach to set up your nonprofit organization, secure IRS 501(c)(3) Tax-Exempt status and help you achieve your dream – ANYWHERE IN THE UNITED STATES – GUARANTEED!
---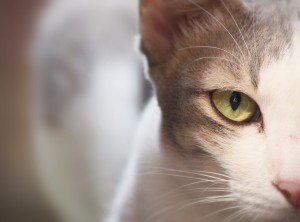 We don't just fill in the forms and wish you well – anyone can do that. We DO, however, commit to working with you until the IRS grants your 501(c)(3) tax exempt status. For example, we will assist if the IRS has additional questions or needs additional information about your 501(c)(3) Exemption Application. We will be glad to answer any questions you might have about your tax exemption, now and in the future – AT NO ADDITIONAL CHARGE! And, if we cannot obtain your tax exempt status for you, we will give you a 100% GUARANTEED REFUND of our fees.
We will:
Expertly draft your tax-exempt IRS 501(c)(3) Nonprofit Corporation Articles of Incorporation
Prepare your IRS 501(c)(3) Nonprofit Corporation Corporate Bylaws
Prepare model 501(c)(3) Nonprofit Corporation Minutes to follow for the First Meeting of the Board of Directors
Prepare your State Tax Exemption Application and attachments (if required)
Prepare all Federal 501(c)(3) Nonprofit Corporation forms required by the Internal Revenue Service
Assist you in preparing your 501(c)(3) Nonprofit Corporation Mission Statement, Statement of Purpose, proposed Budget, and other required documentation
Obtain your Federal Tax ID number (EIN)
Respond to any IRS questions or requests for information
Why is

501c34u

the Right Choice for Starting Your 501(c)(3)?
Our 100% IRS success rate means your nonprofit

will

be IRS 501(c)(3) approved!
Over 25+ years of experience with guaranteed success.
We have successfully INDIVIDUALLY guided over 250 nonprofits through the process!
You will receive a free consultation, individualized assistance, and guidance through the entire process.
We have an

iron-clad, money-back guarantee

!
On-Going Consultation at no or low fee.                                                                                                      
We specialize in animal rescue 
and support organizations!